Mastermind Media are a London based service production company specialising in short form content such as music videos, branded content and tv commercials . We work directly with all the biggest brands in the United Kingdom, along with an array of independent video directors, both in UK and worldwide. We service all aspects of production from pre production to post production.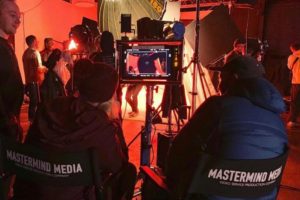 FILM CREW
We can supply a focus puller, to a gaffer, to an entire film crew.
EQUIPMENT & FACILITIES HIRE
We can supply your camera, lighting, production vehicle, film studio and all other rental aspects of your video production.
POST PRODUCTION
We have amazingly talented off and online video editors, along with the freshest colourists. Just give us the rushes and we will put the magic together.
BUDGETING
We can provide a realistic and professional budget breakdown for your project, making your financial lines easy to understand and follow, whether you are the client or the producer.
PRODUCING
Show us your video treatment / concept and tell us your budget. We will produce your entire project from Pre-Production to Post. Sit back and enjoy the smooth and professional Mastermind Media Process.